Rotary's Long-Term Exchange presents opportunities for high school students to advance their education, become a better person, and contribute to world understanding by allowing them to attend school in a different country. Students live with host families in their adopted land under the sponsorship and supervision of the local host Rotary Club. It is our hope that these students will be able to see firsthand the problems and accomplishments of other people of different colors, creeds, and cultures. Because of the lengthy history of the Rotary Youth Exchange Program, our long-term exchange program is the largest in the world. And because arrangements are made by local Rotarians, it is also one of the safest youth exchange programs in the world.
Qualifications for

the

Long-Term Exchange

Program
Through many years of experience, we have found the following general qualifications useful: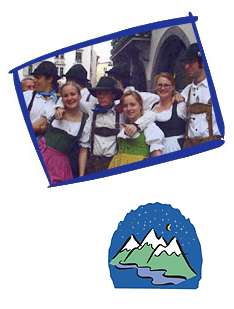 • Above average academic standing. Students do not have to be at the top of their class, but we do find that students who are in the upper third of their class have a better exchange experience.
• Students should be good ambassadors for their town, for Rotary, and for their country. During their year abroad, they may be called upon to address many groups. They should possess a pleasant personality and have the ability to communicate with other people
easily
and to express themselves clearly.
• Students should possess well-rounded personalities with an ability to think through their problems and the stresses of living in a foreign environment.
• Students should have an inquiring mind and be actively interested in their own environment, in the world in general and in world problems.
• Students should be active in their community through sports, hobbies, youth activities or church affairs. Successful students invariably are those who lead busy, active lives in their communities.
• Students should be well-adjusted, particularly in their family relationships.

• Students should not be older than 18 1⁄2 years old when they depart in July or August. Rotary encourages students to take their sophomore or junior year abroad. In this way, they return to their American high school for at least one year before graduating. However seniors may apply and defer college one year while they complete the exchange year.
.
.
Responsibilities of Outbound Long

-

Term Students
Students who are sent abroad under the Rotary Youth Exchange Program are required to accept the following obligations: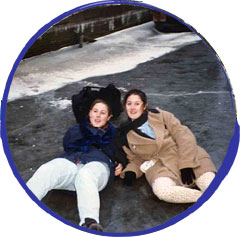 • Students are expected to obey the laws of the host country at all times and accept the discipline of the host
district, club,
school and the host parents (if you don't, your exchange will be terminated and you and your parents will bear any travel surcharges).
• Students are required to sign a written statement that they will not, under any circumstances, drive a motor vehicle while under the supervision of the Rotary Youth Exchange Program.
• Students will not be permitted to "go steady" with a boy
-
or girl friend. Dating, preferably in company, will be tolerated, but for obvious reasons, romantic involvement is strongly discouraged to the extent that a student breaching the rule could be sent home.
• Students are required to enroll at a high school determined by the host club and to attend classes regularly and participate fully in all school activities.
• Students may be required to address Rotary Clubs, other service organizations, youth groups and community groups during their stay in the host country and will, on their return to the United States, be expected to address similar groups on their experience as an exchange student.
• During their stay abroad, students may be expected to attend the annual Rotary Conference in their host District as well as other official Rotary and Youth Exchange Program functions as directed by their host club.
• Students are ambassadors for their home countries and must at all times behave in a manner which will reflect positively on their families, communities and
countr
ies
.
• Students must travel directly to
the host countries
and return directly
to
their home countries upon completion of their exchange period. Students are not allowed to stay in the host country after the termination of the exchange period.
.
.
Long-Term Exchange Program Frequently Asked Questions (FAQs)

1. What Is ESSEX?
2. Who is eligible for ESSEX's Long-Term Exchange Program?
3. How do I start the process to become a Long-Term Rotary Exchange student?
4. Why is it called an exchange program? Does that mean that my parents must host a foreign student?
5. Do I have to speak a foreign language to be accepted?
6. How many host families will I have?
7. What countries may I go to with Rotary ESSEX's Long-Term Exchange Program?
8. May I travel?
9. Are educational credits transferable?
10. Is the ESSEX Long-Term Echange program officially approved?
11. Why is Rotary's Long-Term Exchange Program better than other programs?
12. How does a student benefit from being abroad?
13. How much does it cost?

1. What Is ESSEX?

Every District in the Rotary International World is encouraged to arrange and participate in Youth Exchanges. In 1966, to facilitate the smoother functioning of the program, a number of Districts in New England and the Mid-Atlantic States combined into a consortium called ESSEX (Eastern States Student EXchange).

Today, ESSEX has grown to include 36 Rotary districts, spanning from Quebec province, through all of the New England States, most of New Jersey and Pennsylvania, all of Delaware, Maryland and Virginia, southern West Virginia, northeastern North Carolina, a small section of northeast Tennessee and all of Bermuda. In New York, Long Island and the lower section of Hudson Valley are ESSEX members.

If you live in the above area and want more information about ESSEX's student exchange programs, please call 1-888-ROTARY-X and leave your name, address and telephone number. A local Rotary representative will contact you.

If you live outside of the ESSEX geographic area (CLICK HERE to view the ESSEX area) we suggest you seek out a local Rotarian or Rotary club and ask for information and contacts. Your school counselor may be of help. Frequently, your Principal or Superintendent of Schools is a Rotarian.

2. Who is eligible for ESSEX's Long-Term Exchange Program?

High school students of good character, warm personality and average to above-average academic performance. Candidates should be adaptable and flexible, well mannered, and want to learn about other countries and cultures. Students must be 15 and cannot be older than 18 1⁄2 on August 1 of the year of departure. Children of Rotarians and non-Rotarians are eligible and encouraged to apply.

3. How do I start the process to become a Long-Term Rotary Exchange student?

Candidates must be sponsored by a local Rotary Club. Contact any member of that club. He or she will put you in touch with its Youth Exchange Chairperson regarding details and application forms. Your high school counselor is usually familiar with the local Rotary Club and can help you make that contact.

4. Why is it called an exchange program? Does that mean that my parents must host a foreign student?

In theory, YES! An exchange is made between Rotary organizations here and abroad with our students going abroad and their students coming here. A Rotary Club that sponsors students from its community to go abroad also hosts foreign students in exchange. Ideally, parents of outbound students will host a foreign exchange student for a part of the year and help the Rotary Club identify other host families that will be approved by the club.

5. Do I have to speak a foreign language to be accepted?

It depends on the country you select. The program is cultural and academic in nature. Generally, it lasts an academic year and requires that students attend the local high school which usually teaches in the foreign language. The need for a working knowledge or proficiency in the language varies depending on the country. For example, in India and the Philippines, schools teach in English, whereas in Romania they teach in Romanian.

Some countries provide language courses to newly accepted exchange students for a modest fee. It is important that you get a basic knowledge of your host country prior to departure. It is encouraged and sometimes mandatory that each student take a crash language course or tutoring in the language of their host country. Knowing as much as possible of the language upon arrival in your host country is very beneficial.

6. How many host families will I have?

Rotary Exchange students are generally hosted by more than two to four families during their stay, but always in the same school district. This allows for a broader understanding of the cultural and social/economic aspects of the region, while simultaneously allowing more families to participate in the program. This also encourages a variety of activities during the year.

7. What countries may I go to with Rotary ESSEX's Long-Term Exchange Program?

Students may go to most countries in the world where the region has established exchange agreements. A matching process is used. When available, preferences are considered. Students are not sent to countries that have significant political problems. The ESSEX region has established exchanges on all continents. View the Country Selection List located on the Home page for current opportunities.

8. May I travel?

While this is not a tourist program, travel is sometimes available with the host families and members of Rotary Clubs. Also group tours may be arranged by Rotary which are usually at the student's expense. You may not travel alone or without the permission of your host District.

9. Are educational credits transferable?

Some U.S. high schools do accept credits. However, it depends upon your school system and the foreign school. To get credit, you MUST make arrangements with your local school principal prior to your departure. Universities may give up to 6 credits for a foreign language, but you must apply for it with that school's administration.

10. Is the ESSEX Long-Term Exchange Program officially approved?

Yes! It is a member of the Council on Standards for International Educational Travel (CSIET), a nonprofit organization committed to setting standards for international educational travel and monitoring compliance with those standards. It is also approved by the U.S. Department of State.

11. Why are Rotary's student exchange programs better than other programs?

The Rotary International Exchange Program is volunteer-driven. It is organized and administered by volunteer Rotarians and their families throughout the world within the local Rotary club, the district, and regionally. Rotary volunteers screen student applicants, select the exchange students, prepare them, and arrange hosting abroad, travel, insurance, school admission, visas, etc. All of this is done by Rotarians as an unpaid service.

Because we depend on volunteers, the Rotary Program is the least expensive, safest and highest quality program. Students are provided local supervision by members of the local hosting Rotary club, who are directly involved in the welfare of these students. Because of this close connection with local Rotarian advisors, students away from home are more comfortable knowing that Rotarians from their host club are available to help and offer guidance.

Students often attend Rotary Club meetings and get to know Rotarians who are generally the local business and professional leaders of that community. Sometimes these connections benefit students later in life in their academic, business or professional lives.

12. How will I benefit from being abroad?
Living in a foreign country has a powerful effect on your maturing process. Managing your own finances and making decisions gives you more confidence and independence. You learn to think and converse fluently in another language. You develop more confidence in speaking before groups. You become more tolerant of other people, different cultures and different personalities. Your youth exchange experience will be priceless, something that you can't replicate any other way.

13. How much does it cost?

It is estimated that if the student had to pay for all the expenses of a cultural and academic year in another country it would cost from $8,000 to $10,000 or more. So, essentially the long-term exchange should be viewed as a scholarship covering the costs of living and studying abroad for an academic year. Generally, the students pay for round-trip airfare, health insurance and miscellaneous expenses. They will receive a monthly allowance of around $60-100 from the hosting Rotary club in local currency. Additionally, financial assistance may be available in some cases for financially disadvantaged students. You should check with your local Rotary Club or District for more information.